Saudi Arabia has come a long way since the oil price crash of 2015. Where the capital-strapped construction sector was once battling scrapped deals, payment delays, and large-scale layoffs, it has now more than recovered, with an estimated 5,200 projects worth $32.6 billion currently ongoing in the kingdom.  It is considered the most active construction industry in the Gulf region right now, accounting for 33% of the regional market share.
With recent government reforms, encapsulated in the Vision 2030 plan, aiming to stoke the diversification of trade across the country, Saudi Arabia's construction industry is likely to continue experiencing this boom. Rising urbanization to accommodate the country's growing population contributes to this upward trend.
The government is investing in mega-ventures such as NEOM City, Knowledge Economic City, and the expansion of the Great Mosque of Mecca, while cities in central Saudi Arabia, in particular, are becoming home to a new crop of residential complexes such as Al Faisaliya City, Dahiyat Al Fursan and Al Ruwais Redevelopment. Industry forecasts indicate that the construction market will swell to $43.5 billion by 2024.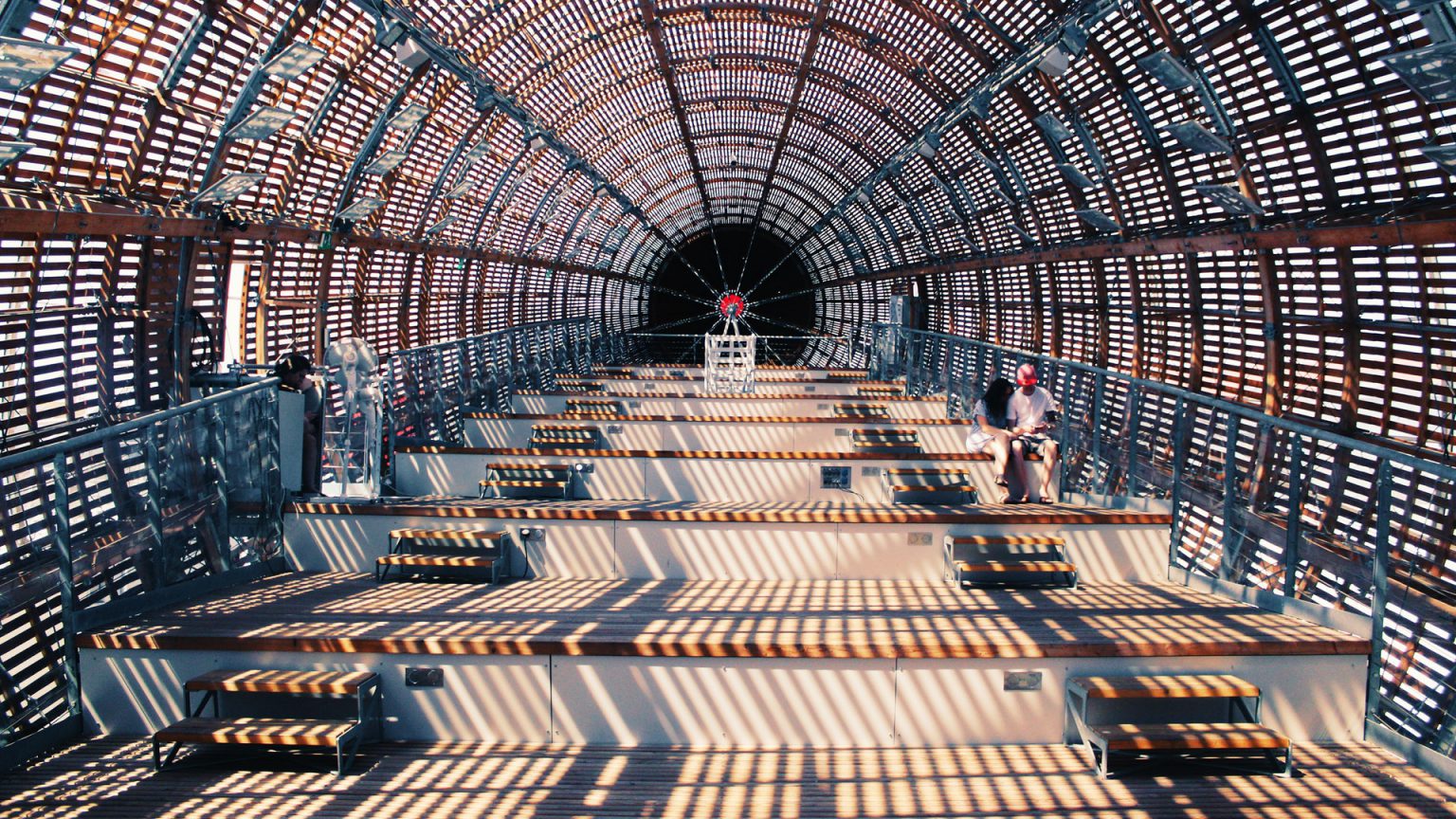 This vigor of the local construction industry spells good news for businesses in Saudi Arabia. Construction firms, bolstered by the government's investment in infrastructure and technology, are able to offer world-standard service to their clients in the Gulf region. With competition high and numerous players in the dynamic market, there is no reason for organizations to compromise on their plans to expand and diversify their businesses. Whether it is the construction and/or renovation of industrial units such as factories and plants, design and/or repair of commercial buildings, or conceptualization and maintenance of residential complexes, there are construction firms in Saudi Arabia to match every business's specific needs.
WHY YOUR CHOICE OF CONSTRUCTION COMPANY MATTERS 
With the market crowded with options, making the right choice of construction firm can be tricky for businesses. However, it is an important decision to make. Without the right expertise, a construction company can spell disaster for a business's expansion plans. This can result in the said business losing precious time and incurring heavy losses, especially if its growth does not meet projected targets. It's not a stretch to say that the timely realization of a business's expansion plans is integral to its standing with its stakeholders.
However, when a construction company's profile is well-matched with a particular project, it makes for a fruitful collaboration for both parties. While a business is able to meet its goal, the construction company gains key endorsements from its clients, which helps foster repeat business and improve its reputation in the market.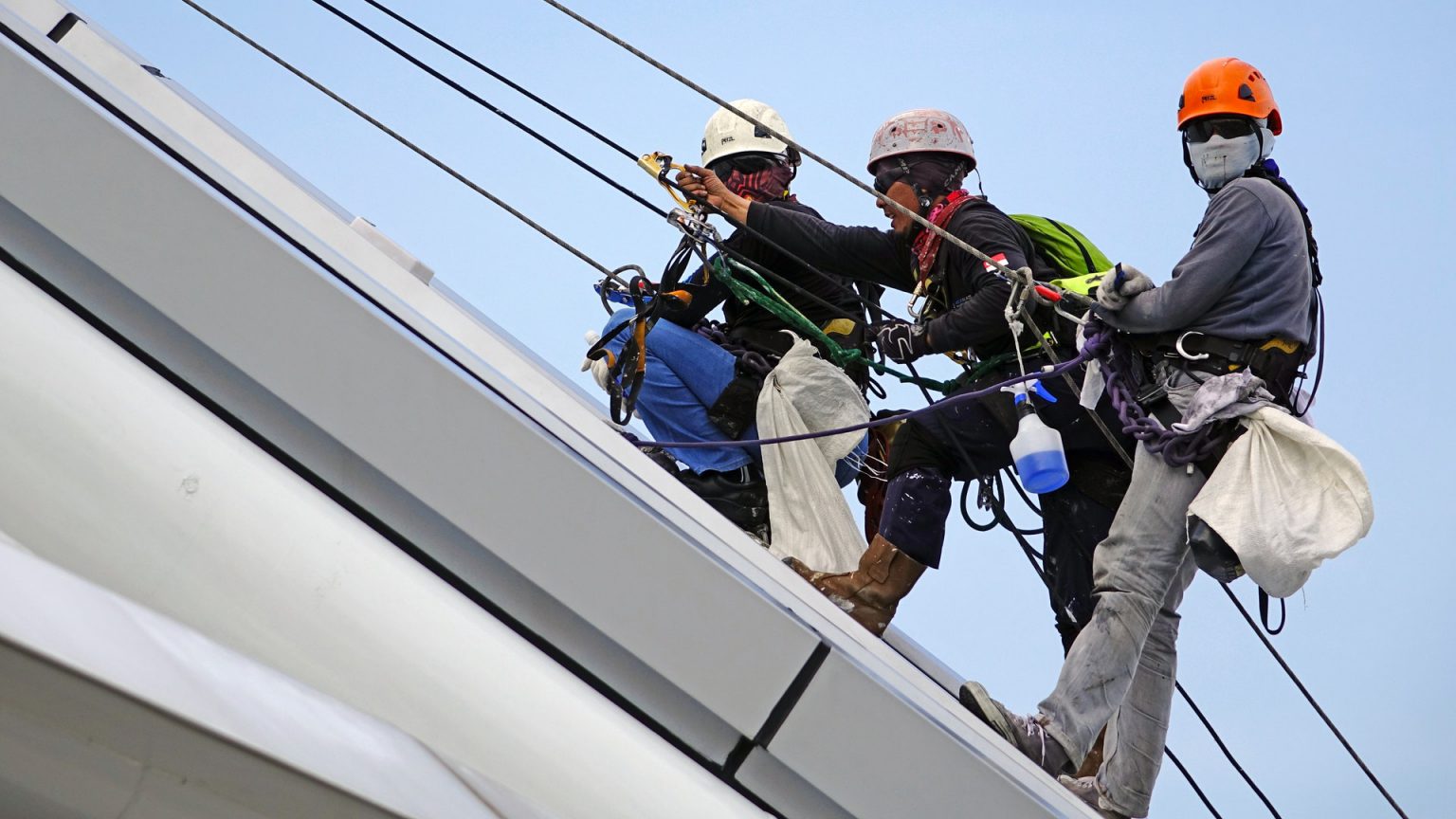 Here is how the right construction firm can make all the difference for an organization's business growth:
Experience:
The right construction company possesses the experience to effectively execute a business's desired requirements. An extensive portfolio adds more than just prestige to a company's profile. It is a testament to its management and technical staff's ability to fulfill the demands of projects within their niche. An experienced company can be trusted to do the job to the highest standards. In contrast, taking on an inexperienced company is a risk.
Accommodating:
The right construction company will accommodate your time and budget constraints. Construction companies that have spent several years in the business are likely to have developed the resources to deliver rapid, and even urgent, turnarounds. They are also likely to have developed relationships with key suppliers and other stakeholders to whom they give a high volume of business. This gives them access to subsidized rates, which translate into lower costs for their clients too. Not all construction companies can save their clients time and money in this manner, which makes choosing construction firms carefully all the more crucial.
Comprehensive understanding:
The right construction company will demonstrate a comprehensive understanding of architectural and engineering design. It can be relied on to employ engineers and other technical personnel who possess the latest knowledge about the critical aspects of construction. This means that their projects are highly unlikely to be marred by erroneous decisions such as inappropriate building materials, lack of safety measures, among others.  These are costly mistakes, which are best avoided.
One-stop-shop:
The right construction company will serve as a one-stop-shop for all their clients' needs. It will be able to handle all aspects of a construction project, from the initial planning phase to execution to the finishing stage, including all the tasks in between such as obtaining licenses, hiring subcontractors, and carrying out inspections. When a company fails to do this, it drives up costs and administrative hassles for their clients.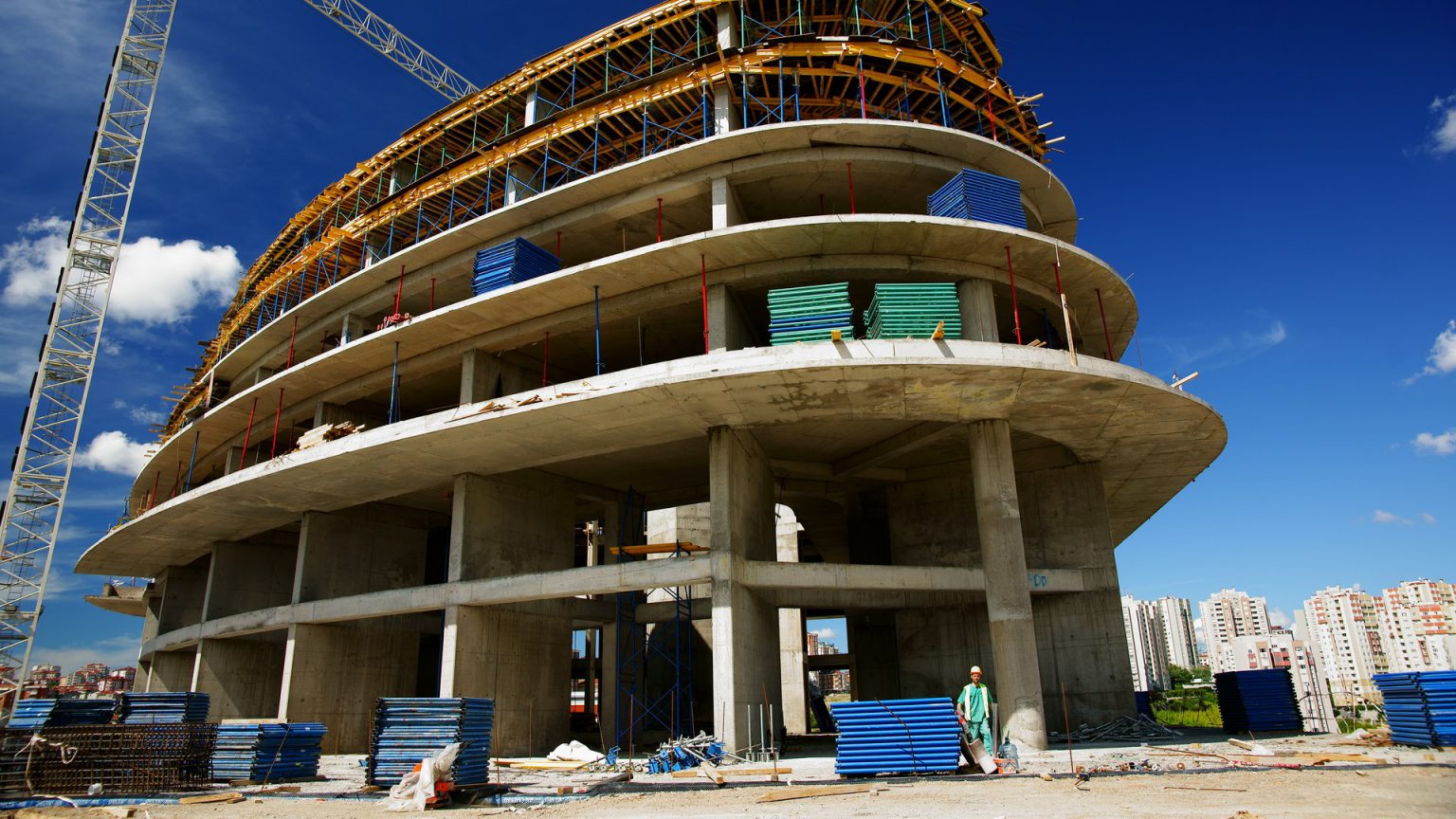 LEADING CONSTRUCTION COMPANIES IN SAUDI ARABIA
The top local construction companies check all of the above-stated boxes and more. Here is a list of the best construction companies in Saudi Arabia:
Construction companies in Riyadh
ABV Rock: ABV Rock Group is a construction company in Riyadh that is involved in the tunneling, road construction, and pipeline work for numerous local buildings and civil engineering projects. Since it was founded in 1974, the company has been associated with many key projects in the kingdom, including the 22-year execution of the Strategic Storage Fuel Program for the Ministry of Defense, for which it was involved from the site selection and initial conceptual phase to construction, startup, and one-year operations. The company has built hospitals, airports, industrial plants, dams, and bridges for multiple reputable clients such as King Saud University, King Faisal Foundation, and Prince Sultan University.
Al-Rashid Trading & Contracting Company: Founded in 1957, Al-Rashid Trading & Contracting Company is a construction company in Riyadh that has built numerous houses, college campuses, medical centers, infrastructural projects, water supply works, and railway projects for high-profile government clients. The Ministry of Health, Ministry of Education, Ministry of Interior, Ministry of Water & Electricity, Saudi Railway, Ministry of Finance, and Public Investment Fund, are all clients of RTCC.
Saudi Constructioneers: 
Since it was established as a construction company in Riyadh in 1972, Saudi Constructioneers has steadily proven its capabilities across projects in diverse industries with varying complexities. Some of its notable projects for the government include the postal center in Riyadh, the Chamber of Commerce headquarters as well as many bus stops in the city. In the private sector, Saudi Co has done numerous residential projects, malls, universities, and hospital buildings. It also has the distinction of constructing the palace of HRH Prince Abdulaziz Bin Abdullah Bin Abdulaziz. Its overseas accomplishments include the reconstruction of the UNESCO Palace in Beirut, Lebanon.
Construction companies in Jeddah
Al-Mabani General Contractors: Established in 1972, Al-Mabani is a construction company in Jeddah that has many of Saudi Arabia's landmarks to its credit. Some of the earliest mega-projects in the company's illustrious portfolio include the building of the Dir'Al Jazira military city and the demarcation of the Kingdom's borders with Yemen and Oman. Since then, in its 47 years of successful operations, Al-Mabani has been associated with the Kingdom's airports, road networks, and metro lines in Riyadh. Its client base is diverse, ranging from governmental bodies such as the ministries of finance and education to corporates such as Siemens and Ericsson.
IHCC: In its 25 years of operations, IHCC is a sought-after contractor for the healthcare, education, and mixed-use sectors in Saudi Arabia. Like many leading construction companies in Jeddah, it manages clients' projects from start to finish. Its qualified personnel is capable of providing comprehensive feasibility studies, executing conceptualization, architectural and engineering design, overseeing civil and electro-mechanical construction, and facilitating operational management services. Some of its better-known hospital projects include the Beverley Medical Center in Jeddah, Medical Tower Riyadh, and Jeddah Medical City. In education, IHCC has built The World Academy in King Abdullah Economic City, Batterjee Medical College, and several school campuses in Jeddah. Its mixed-use projects are also concentrated in Jeddah and include such sites as Diyar Al Salam, Sultan Batterjee Park, The Hub, and multiple Gold Gym branches.
First Fix
: First Fix is a trusted partner of leading construction companies in Jeddah and beyond, providing mechanical, electrical and plumbing solutions for airports, ports, hotels, mosques, government buildings, and public transportation. The company is known for its commitment to promoting sustainable design practices in the kingdom.
It has the distinction of being involved in many landmark projects in Saudi Arabia, including the Riyadh Metro Project, the new King Abdullah Aziz International Airport, and The Jeddah (Kingdom) Tower, which is expected to become the tallest skyscraper in the world when it opens its doors next year.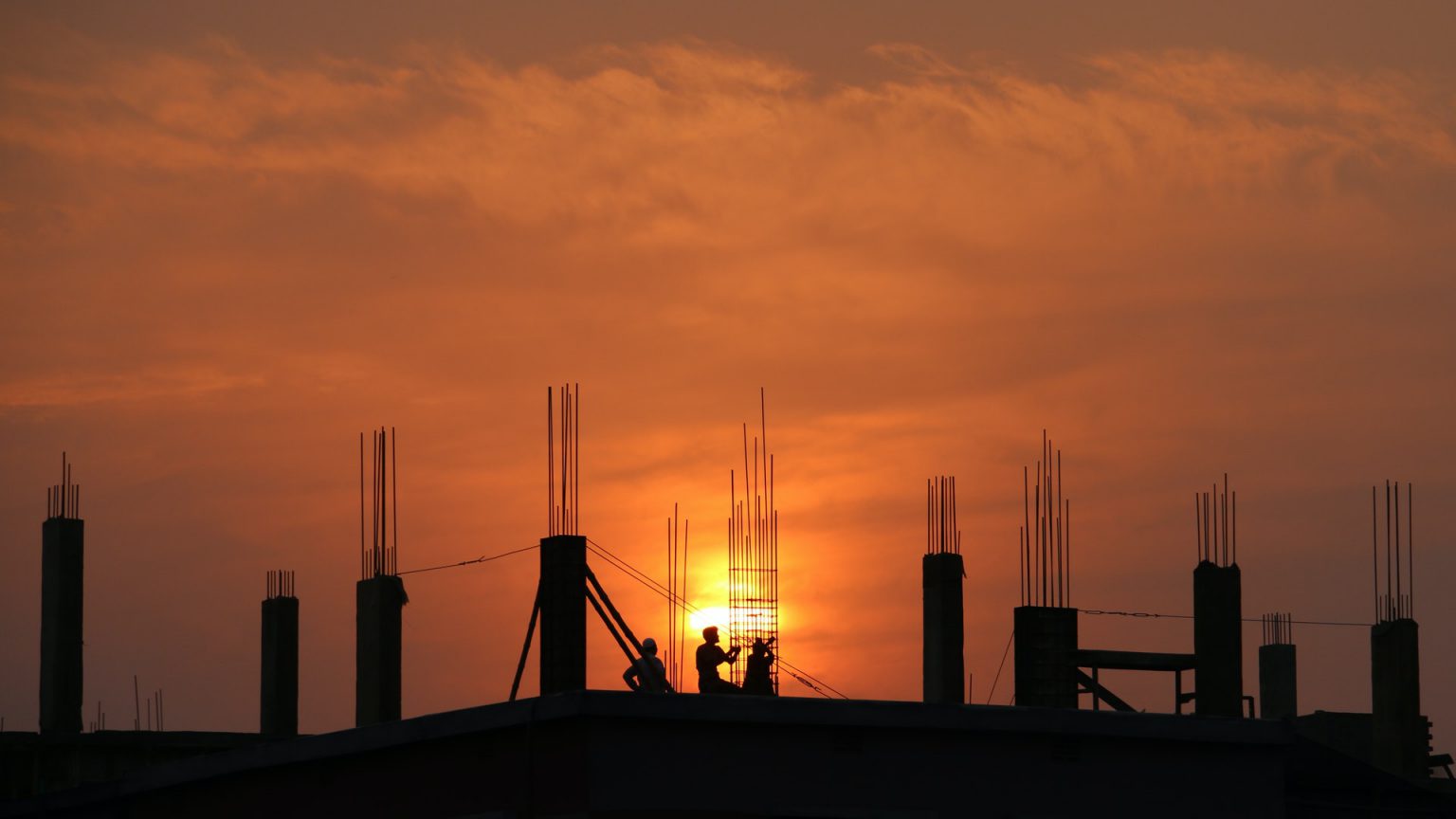 Construction companies in Dammam
AIC Steel: As a prominent player in the steel business of Saudi Arabia, AIC Steel partners with construction companies in Jeddah to provide general construction services such as the installation of steel structures and mechanical pipes and equipment. The company undertakes surface treatment as part of its integrated services, fully performed in-house. With clients such as Saudi Aramco, Emirates Aluminum, Shell, Hyundai, Siemens, and Total, it has proven its capacity of galvanizing, painting, and fireproofing is 400,000 MT per year.
Al Fozan Group:
Initially established as a building materials supplier, the Al Fozan Group has seen rapid success since it launched its real estate development companies near Dammam, Retal Urban Development Company, and AlOula. Both companies, located in Al Khobar, have many top-quality residential and commercial properties to their name. While Retal is known for modern residences such as Ewan Al Nahda, Ewan Al Qayrawan, Ewan Almaali, AlOula has been furnishing a new look to destinations such as Ajdan Waterfront and Bawabat Al Sharq.
Al Yamama: 
The Al Yamama conglomerate established its construction division early in its history, and after more than six decades of operations, its portfolio can rival any construction company in Dammam.  Spread across industries, from bridges and skyways to housing complexes, tactical military sites to pumping stations, electrical substations to draining systems, Al Yamama is a full-service firm, offering general contracting and construction, landscaping and irrigation, utilities, and infrastructure works, as well as facilities management, operation, and maintenance, janitorial and other support services.
Nesma Holding:
The Nesma brand enjoys a key position in the Saudi Arabian construction industry, with the conglomerate housing two companies contributing significantly to the landscape of Dammam and its surrounding areas.
Nesma and Partners Contracting Co. Ltd is instrumental to the industrial sector, with its projects dotting the oil and gas, petrochemicals, and power and water sectors. Similar to many construction companies in Dammam, Nesma and Partners offer a wide range of services, which include civil and building construction services, industrial mechanical (oil and gas) construction services, and electro-mechanical construction services.
Its sister company Nesma Holding is similarly diverse and has made its mark in airlines, logistics, engineering and construction, communications, manufacturing, recycling, and the supply of innovative products and support services.
Saudi Arabian Baytur Construction Co: 
Established in 2008, Saudi Arabian Baytur is a relatively new construction company in Dammam. However, it brings with it its parent company's legacy of credibility and trust in the Gulf and wider world. The Baytur name is known not just in Saudi Arabia but has clients in Turkey (from where it originates), Libya, Iraq, former USSR, Uzbekistan, Azerbaijan, Kazakhstan, The United Arab Emirates, The Russian Federation, and Qatar. Its notable projects include the prestigious $202 million Palm Jumeirah Shoreline Apartments in Dubai, the Museum of Islamic Arts, and the Qatar Convention Center in Doha. Its local achievements include expansions for King Khalid University, the Jabal Omar Development Project in Makkah, and various projects for Aramco. With demonstrated expertise in buildings, industrial plants-petroleum, water resources, transportation, and infrastructure projects, Baytur has been listed under ENR-Global top 225 contractors list since 1996.
Tamimi:
The Tamimi conglomerate's real estate and construction division has been developing neighborhoods in Dammam for six decades. Its expertise is diverse, ranging from retail to hospitality to residential properties. It is also known for infrastructural services such as asphalting, paving, afforestation, lighting, electricity, telephone, and waterworks under the supervision of the concerned authorities.
These leading construction companies have built a reputation of professionalism and trust by partnering with the best construction-goods suppliers. Binex prides itself on having partnered with these big names. To find out more about Binex products and services, get in touch here.