SUMMARY
Even though the total value of new contracts assigned in 2020 decreased, the level of construction-related activity in Saudi Arabia still remains high—especially when compared to previous years. What's more, with new financing agreements signed in third and fourth quarter 2020, particularly those relating to urban and real estate developments, experts are expecting the construction industry to surge to pre-pandemic highs in 2021.
Figures from the US-Saudi Business Council (USSBC) report show that the majority of awarded contracts during Q3 2020 were in the transportation, power, and real estate sectors, which jointly accounted for 59% of the total. Of these, transportation registered the highest value of contract awards worth a total of SR1.7 billion. They were awarded to three major roadwork projects linked to the Red Sea Development, Qiddiya, and Amaala megaprojects. The single largest Q3 contract was for SR938 million, awarded by the Red Sea Development to Almabani, and Nesma and Partners for the construction of a 3.7km runway and taxiways at the Red Sea International Airport.
In terms of geography, the Eastern Province continued to be the focus for activity, accounting for SR2.3 billion worth of deals, including a new chlorine derivatives plant and an industrial wastewater processing plant in Jubail. Makkah province accounted for 20% of contracts, primarily in the power and real estate sectors, followed by Tabuk province with 19%.
What's more, to further bolster confidence, the Saudi Contractors Authority has maintained that the government's Vision 2030-related megaprojects will continue to be investment focal points in the foreseeable future. With the Saudi Public Investment (PIF) Fund also shifting focus towards local investments, there is a lot of construction-related work in the pipeline, and the industry is slated for a resurgence in 2021.
INDEX
5 REASONS FOR OPTIMISM IN THE SAUDI CONSTRUCTION SECTOR
It would be obtuse to deny that 2020 wasn't a difficult year for the Saudi construction industry. At the peak of the COVID-19 lockdowns 300 projects across the country were put on hold. But one needs to look objectively at the sector to gauge its resilience.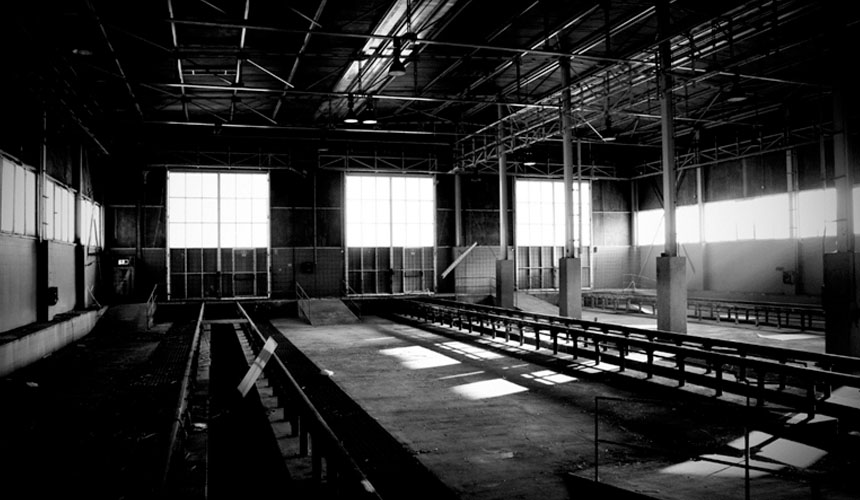 Prior to the COVID-19 outbreak, the Kingdom's infrastructure and construction sector was the largest growing in the GCC with more than USD825 billion worth of planned and unawarded projects in the pipeline. Data from the US-Saudi Business Council (USSBC) index shows that in the first three quarters of 2019 construction contracts worth a total of SR161.8 billion were handed out. By comparison, during the same period in 2020 the figure fell to SR63.6 billion—a drop of almost 60%.
However, even without a global pandemic affecting construction supply chains and labor, holding 2019 as the construction industry's base line is an unfair assumption. In Q2 2019, the construction sector's contribution to the country's GDP moved into a positive after witnessing a negative growth for three years. This was largely because giga projects such as The Red Sea Development Project, Qiddiya, Amaala, Riyadh Metro, and Diriyah, among others, raised the value of awarded contracts delivering an exponential jump of 95% from the same period in 2018.
Yet even with the sector slowing down because of the pandemic, the recent announcement that the Public Investment Fund (PIF) will be injecting SR150 billion annually into the economy in 2021 and 2022 is seen as a positive development bolstering confidence. And as mass vaccinations roll out and COVID-19 cases decline, industry experts are upbeat about this year's prospects, predicting that the sector will bounce back stronger.
Detailed below is an overview of what is happening in the construction sector so that you can plan your business goals more strategically.
Housing and residential projects are bolstering a return to construction schedules.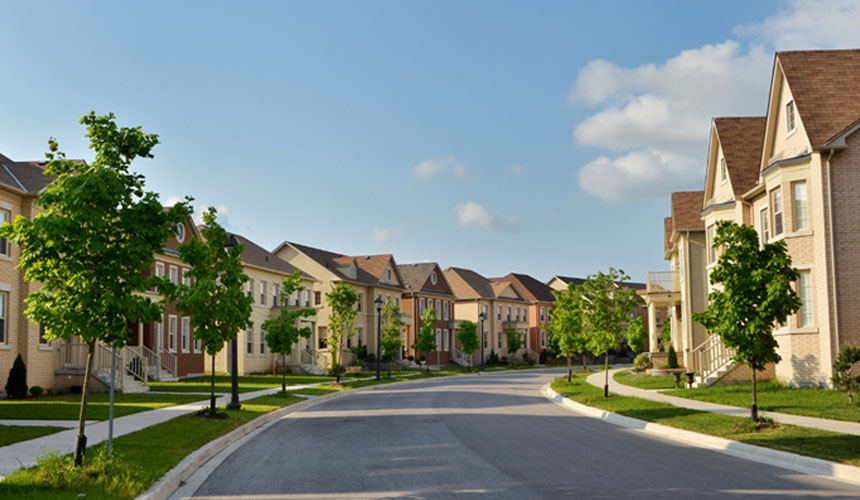 With a growing, young, dynamic and more liquid Saudi population, the demand for housing projects within the Kingdom is expected to remain high in the foreseeable future. With added ease of loans and financial facilities, this steady requirement for residential units will sustain continued construction work.
Detailed below are some of the projects driving a sector-wide resurgence:
Coastal Village Hub at The Red Sea Project: The Red Sea Project boldly plans to put Saudi on the world map as both a tourism and residential hub. 1,300 residential properties across 22 islands and six inland sites, encompassing a total area of some 28,000 sq km are in the works. The site will also house a custom-built Coastal Village that will be home to an approximate 14,000 people who will be working at the 16 hotels across the Shurayrah area. The village is also temporarily accommodating about 25,000 workers who will be setting up the infrastructure and assets.
The 'Sakani' housing program: A program provided and facilitated by the Ministry of Housing and the Real Estate Development Fund, the Sakani scheme provides Saudi nationals with access to an approximate 300,000 residential products through self-construction options and prefabricated housing units. The program is facilitated by digital mediums for easier, increased access and also offers citizens who own land the possibility of obtaining a 100% profit-backed real estate loan to build their own homes. This means that Saudi citizens can now apply online to receive building permits within six months, start constructing within a year, and complete work within three years. The ease of access and quick turn around is expected to see many Saudis investing in and constructing homes in the next few years.
In fact, as fears from the pandemic receded, in November 2020 the total number of under-construction housing units that were reserved by Saudi families reached 71,855 units, and an additional 81,826 contracts were issued across various cities and governorates in the Kingdom.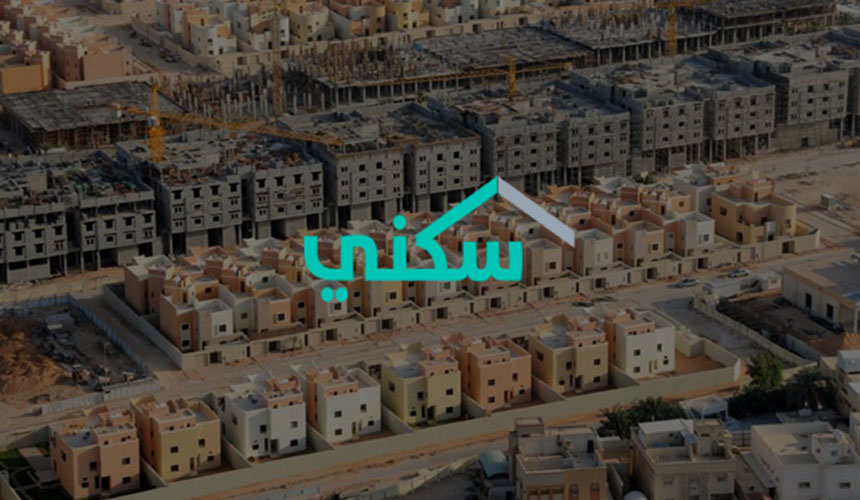 Under the Sakani scheme, the following projects are also in various stages of construction:
The Murcia project: The Murcia project headquartered out of Riyadh offers more than 14,300 housing units. The recently initiated phase 2 of the program extends over an area of ​​more than 5km sq and provides more than 9,000 housing units to accommodate an approximate 50,000 people. Launched at Nasaj Town, Murcia is funded by a private-public-partnership that aims to provide residential villas to Saudi families.
Khayala Project: Similar to the Murcia project, Khayala is a Jeddah-based residential program with modern designs and integrated services. Extending over an area of ​​more than 1.5km sq in the northern part of the governorate and providing more than 3,500 housing units, the Khayala includes villas, apartments, and townhouses.
Omrania: Being built in partnership with the Ministry of Housing, Omrania is a master plan layout of 26 new residential communities in the western region of the Kingdom that cover a total land area of 45 million sq meters. A part of the Ministry's "land & loan" program, Omrania aims to increase the market supply of small residential plots zoned for detached single family houses.
Obhur Park and Mogan Village: Another public-privately funded partnership, the Jeddah-based Obhur Park and Mogan Village construction projects will provide a total of 8,083 housing units on completion. Obhur Park, located in the north of Jeddah governorate at the intersection of King Saud and Prince Abdullah Al Faisal Street, will provide 8,000 residential apartments. The Mogan Village is located in the north of Jeddah which will house 83 high-end luxury villas. Moreover, the Makkah region also boasts 14 additional residential schemes that on completion will provide 63,000 diverse units.
As projects operate at various stages of work and international supply chains are slowly recovering from COVID-19 related disruptions, local businesses are observing an increase in demand for companies founded and operating in Saudi.
The government remains focused on its Vision 2030-related mega projects.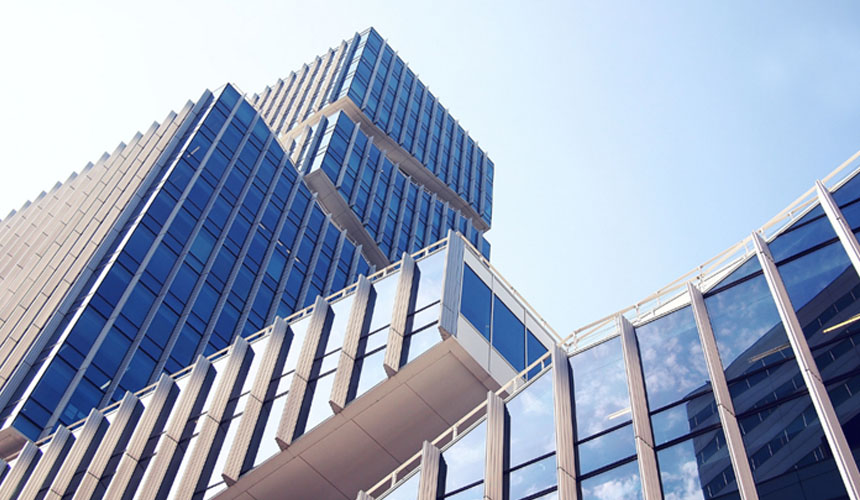 Despite headwinds from 2020, Saudi Arabia's mega projects are moving along steadily. The Public Investment Fund (PIF)-backed mega-developments hedge on changing the country's image by offering ground-breaking leisure, tourism, and infrastructure projects. They seek to attract regional and foreign investors to be part of the Kingdom's new narrative. To drive this vision, the government is committed to ensuring that these giga-projects are moving ahead as per schedule.
With travel restrictions now lifted, these projects are playing a critical role in the sector's recovery, where several schemes are being pushed into overdrive to claw back lost time, resulting in unprecedented construction activity within the Kingdom.
NEOM: One of the largest projects underway in Saudi, with an estimated value of over USD 500 billion, NEOM will be a home to more than one million people. Housing for more than 30,000 construction workers is being built in Saudi's North Western region to facilitate the project's work, where local, regional and international contractors have been hired to meet a 2025 completion deadline. Main contractors are scheduled to shortly begin awarding subcontractors which will in turn flush the sector and the economy with liquidity, as well as offer work opportunities for multiple construction businesses.
Red Sea Development: Comprising of more than 90 newly constructed islands in the Red Sea, this USD 2.7 billion luxury tourism development is attracting a lot of activity. Infrastructure contracts for the new international airport were announced in July 2020, and demand for construction work and ancillary services is tipped to surge. The airport plans to service more than a million passengers per year, and the project as a whole to feature around 48 hotels (8,000 rooms) by 2030.
Qiddiya: 45 km from Riyadh, the USD 8 billion Qiddiya project promises to deliver a revolutionary art, sports, and entertainment capital. Even at the height of the COVID-19 pandemic, core earthwork on the site continued, driving demand for large-scale construction equipment and heavy machinery. Contract bids are being received, with multiple announcements expected end 2020 beginning 2021. Completion of phase one is due by 2023, and final completion by 2030.
Amaala: Located on what's dubbed as the "Riviera of the Middle East", the Amaala project has a target completion date of 2028. Amaala blends tourism, sports, and entertainment with art and luxury living. With an aim to attract more than 2.5 million travelers per year, the project will cater to ultrahigh net worth individuals and their tourist dollars. In August 2020, the Triple Bay Marina contract for excavation, backfilling, and earthworks was awarded to a Saudi-based startup. The next phase of awards to benefit construction and engineering businesses across the region are expected soon.
The PIF is playing an active role in the local economy.
The Public Investment Fund (PIF) plays a vital role in investing the nation's wealth in a way that generates long-term attractive returns and a diversified source of income for the Saudi people.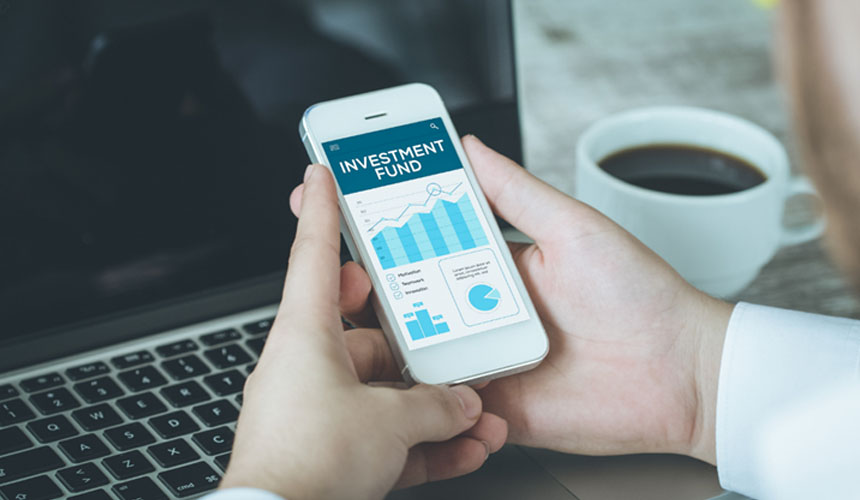 In June 2020, due to global uncertainties caused by the COVID-19 pandemic and the subsequent drop in global oil prices, the PIF used the extra USD 40 billion it was granted from government reserves to benefit the Kingdom and its citizens. The capital injection allowed the fund to tap into a number of local and global investment opportunities to drive economic growth and value creation.
Most recently in December 2020, the senior management of the fund has been reshuffled to focus on the organization's mission to stimulate investments inside the Kingdom. This change of direction is seen as a high priority within the PIF, where previously it appeared to prioritize a foreign investment strategy with big trades in the US and European markets. By "integrating the PIF even more fully into the domestic financial fabric of Saudi Arabia", the organization will help create new job opportunities across all sectors, including construction.
Public-private partnerships are driving a resurgence.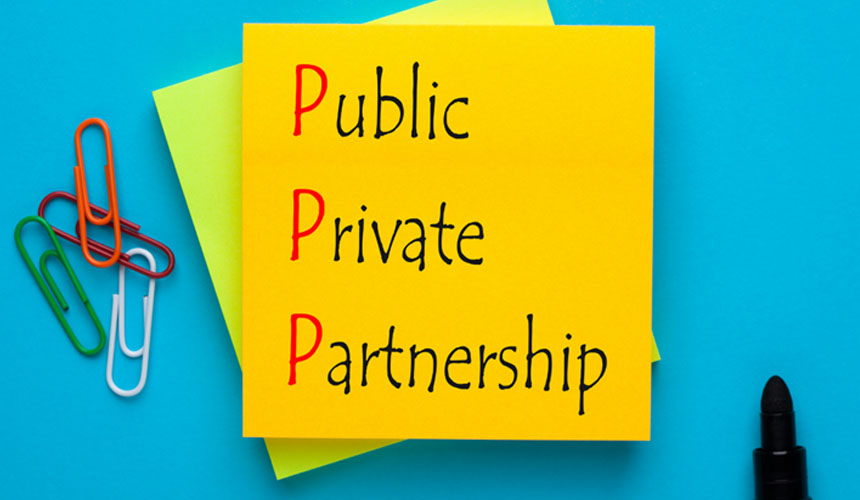 As several regional companies have been awarded contracts in Saudi Arabia between 2019 and 2020, rather than taking the traditional fly-in, fly-out approach (which still remains subject to COVID-19 related travel restrictions), businesses are looking to maximize service levels by establishing direct presence in the Kingdom by Q1 2021. As the construction sector bounces back to life, we can expect more of these public-private partnerships adding life to the local construction sector.
These company set-ups will not only benefit Saudi, but also those organizations that provide ancillary services. Businesses that are looking to set up in Saudi are assessing the situation and developing feasibility studies based on specific economic conditions and regulatory frameworks in the country to further bolster sectoral confidence.
In early 2020, Invest Saudi was quoted as saying that foreign direct investment had risen to USD 3.5 billion in Q3 2019, compared to USD 3.18 billion the previous year. As the government is keen to preserve inward investment levels to drive projects post pandemic, incentives and more support in private partnerships are expected.
While the long-standing issue of trading companies hasn't been resolved for foreigners, there has been progress for service-related companies. Saudi is currently allowing investors to get integrated service licenses to practice some commercial activities without their physical presence in the country. What's more, in 2019 Saudi Arabia was named top reformer by the World Bank in its Doing Business report while the World Economic Forum ranked it among the top 40 economies. Recognition through internationally renowned entities is further helping to generate confidence amongst regional and global investors. By Q2 2021, industry pundits are expecting an increase in multinational corporations reviving their interest, especially in sectors such as retail and hospitality, which in turn will encourage more construction projects and work.
Modernization of processes in the industry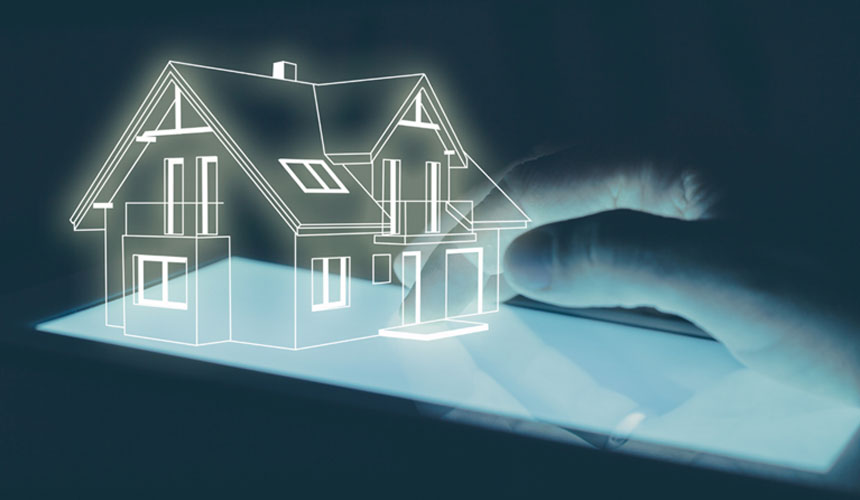 In keeping with changing times—especially post-pandemic—Saudi Arabia's infrastructure and construction industry is being driven by technology adoption, dynamic approaches to construction delivery, and implementation of new operating standards. With mega-projects such as Neom, the Kingdom's PropTech market is expected to gain further traction. PropTech is disrupting and improving the way transactions of residential and commercial properties take place, changing the traditional ecosystem to make it easier for people to start construction processes. Alongside this, the use of AI, robotics and 3D printing is becoming more pertinent to meet future demand. Similarly, technology adoption is expected to continue to transform construction delivery. The use of prefabricated building techniques, such as those used by the Ministry of Housing with 3D printing, reduces construction time, provides standardization, improves quality and is less labor intensive than traditional techniques. These modern construction methodologies are adding agility while addressing increasing demand.
There is also an implementation of new operating standards in the construction industry which businesses need to get on board with. The sector is changing focus towards processes that are sustainable and reduce carbon emissions and energy wastage. What's more the government is actively encouraging investing in green buildings and standardizing the building rating system. This is being seen and recognized as a direction that will only gain in traction in the coming years.
The aim of these large-scale construction projects and initiatives is to provide access to housing opportunities for all Saudis, create new employment prospects, and further diversify the economy.
But along with these giga-projects, the country is also investing in many social and urban development ventures that are backed by enabled tech. Construction work is continuing and is expected to pick up pace. And with the PIF now investing and backing more projects within the Kingdom, the prospects for Saudi's construction industry are looking good.
Construction businesses that want to partake in this surge of development and productivity are advised to upgrade sourcing facilities and lean towards greener, more environmentally conscious construction practices if they want to be part of the wave carrying Saudi into the future.
To find out how Binex can help you plan business objectives in 2021, get in touch with us.