The construction industry is set for growth and expansion in 2020, with an ambitious and achievable plan for new projects in Saudi Arabia to recover from the economic dip caused by the landslide fall in oil prices across 2015 and 2016.
As part of Vision 2020, there are numerous exciting projects taking place throughout 2020 and beyond. Read on or click on a particular sector to learn more.
 This year, to recover from the inevitable spending cutbacks in construction and multiple industrial sectors, the kingdom is planning new projects for a diversified post-oil economy involving the infrastructural development of:
Megacities
Housing
Tourism sector
Clean energy
Tech
Digitization
Large Investments into the Saudi construction sector
Valued at USD 819 billion, funding for the construction sector as a whole covers 5,200 building projects across the country, of which 3,700 projects, worth USD 386.4 billion are dedicated exclusively to urban construction.
The development of new projects is also part of a massive industry-wide privatization plan across Saudi Arabia, in construction with a CAGR of 6% by 2024 predicted.
This entails a departure from an oil-dependent economy throughout the Middle Eastern nation as it strives to earn revenues between USD 9 and 11 billion, and is part of a wider effort to double revenues through the development and strengthening of public-private partnerships (PPP).
Long-term construction opportunities
With increased connectivity and trade across the private sector, new projects in Saudi Arabia, in turn, mean an increased number of contracts for the construction industry as it gets drawn into the fold of building the infrastructure needed to improve the amount, quality, and delivery of services across the country. Together with infrastructure development projects across the region, this transition signals new and long-term construction contracting opportunities, all set to take off in 2020.
Read on to learn about which sectors are going to see significant growth in 2020 and the construction industry's role in making new projects in Saudi Arabia a reality.
Housing Overview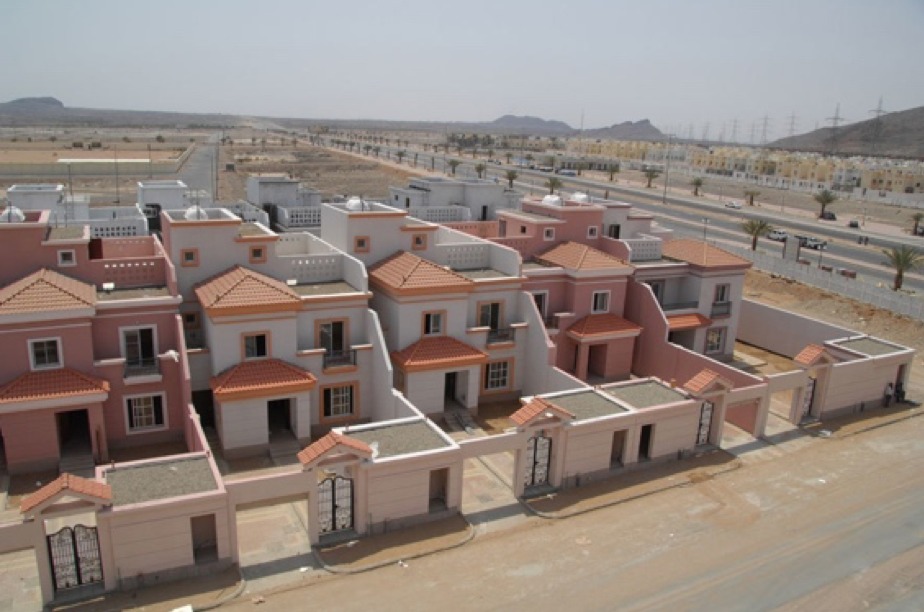 To meet the requirements of a growing population in Saudi Arabia, the construction of an additional 100,000 homes is planned for 2020, valued at SAR 65 billion. Organized by the Saudi Ministry of Housing, the Jeddah Chamber of Commerce and Industry, construction experts, and developers, and real estate professionals, there is a concerted effort to build new projects in Saudi Arabia that support and fulfill the citizenry's housing and lifestyle needs.
In addition to erecting homes, there are also multiple building opportunities for construction companies, as housing units include educational and health facilities, mosques, and park space — all of which need design and execution expertise.  Such new housing projects in Saudi Arabia, then, include diverse building opportunities, in both apartment-style and villa units.
1 million Residential Homes by 2024
The residential construction work to commence this year is part of a long-term plan for new projects in Saudi Arabia stretching to 2024 to build 1 million residential homes, providing affordable housing to citizens, and involves an investment of USD 100 billion in the industry.
Saudi and Russia collaborating on housing
In order to accelerate and enhance the quality of construction within the Kingdom, Saudi Arabia's Ministry of Housing and Russia's Ministry of Construction, Housing, and Public Utilities have agreed to a joint cooperation program, which will support investment opportunities in the field of housing, and exchange information on investment management in construction.
The joint cooperation program will focus on eight areas:
Developing partnerships between the institutions of the two countries
Establishing relationships between Russian and Saudi organizations
Supporting investment opportunities in the field of housing
Exchanging information about investment management in construction
Planning for the development of the city
Exchanging data regarding the regulation of incentive mechanisms
Buying homes and building infrastructure for cities
Developing housing
Here the construction sector is set to drive the home accessibility and affordability visions of the joint efforts of the Ministry of Housing and the National Transformation Program. These long-term objectives will be central to developing new projects in Saudi Arabia with a focus on building homes across the low, middle, and governmental housing socioeconomic brackets of society. The vision is to bring informal housing settlements across Mecca and Jeddah that make up nearly 2 million people combined, into financial inclusion.
Education Overview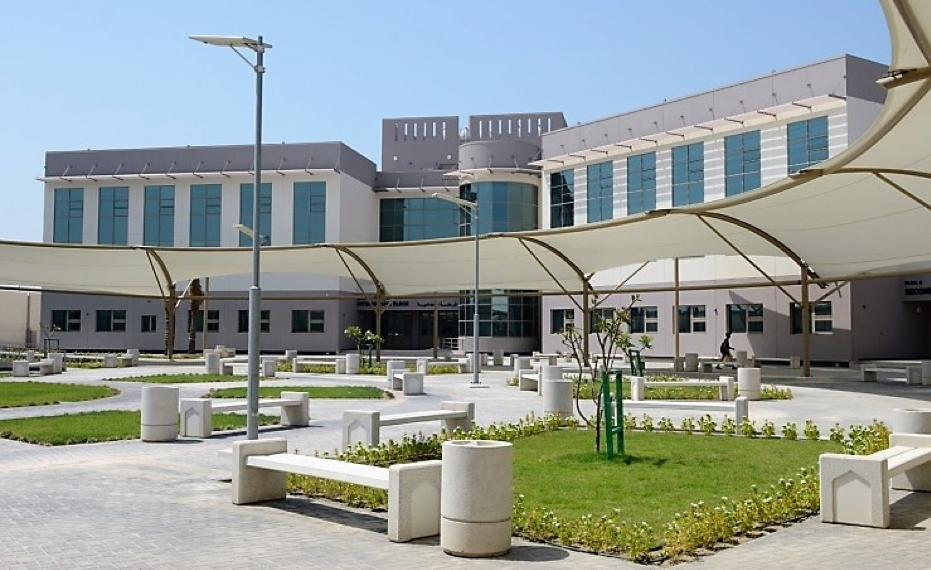 As part of the government's PPP program, new projects in Saudi Arabia plan to privatize, redevelop, and build up to 300 new schools, for which various local firms are submitting bids for contracts.
60 schools alone are planned for Medina City, Mecca, and Jeddah, and building development opportunities include additional classrooms, repurposing for accessibility needs, and the construction of additional multipurpose rooms, among other infrastructure upgrades. In this way, much like housing, school construction contracts are comprehensive and the success of PPPs revamping the economy is dependent on the construction industry's ability to build the foundation for a new economic path for the kingdom.
Serving a growing student population
New projects in Saudi Arabia are at the center of these advancement and revitalization initiatives in the region, with education infrastructure and construction projects aiming to serve a school-going population of approximately 15 million students across the GCC.
In October 2020, the next Future Education Summit will take place in Riyadh, bringing together leaders in education planning, administration, and practice. In addition to digital and tech learning and teaching solutions, discussions will also build on the need for additional schooling infrastructure and facilities in the region, so that there are additional tech-equipped spaces for more teachers and students, from kindergarten, elementary, and high school levels.
Commercial and Tourism Development Overview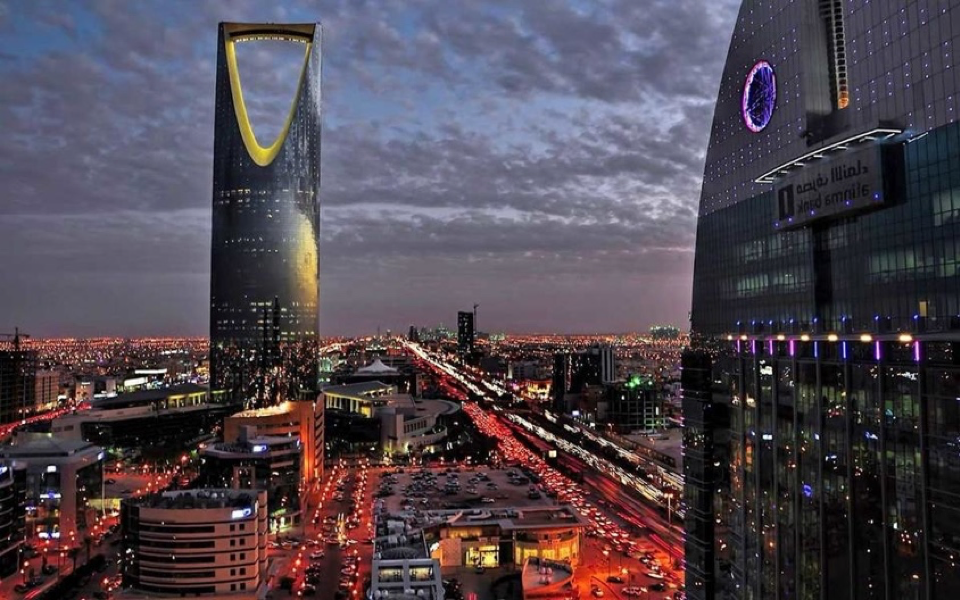 Riyadh
The kingdom's capital and its surrounding areas are to see wide-scale commercial development this year, known as the Qiddiya project – one of many new projects in Saudi Arabia. Not only are residential areas to be built alongside nearby retail strips, but the site will also see the construction of a Middle Eastern branch of the famed American theme park, Six Flags.
Additionally, a sports stadium with 20,000 seating capacity is in the works, with adjacent areas for multipurpose gyms, and an aquatic center.
Development and construction for new projects in Saudi Arabia do not stop at big-ticket recreational use. The Diriya Gate complex is to be developed into a cultural center packed with museums, art galleries, hospitality brands, and boutique retail. This planned area, over a 7 km stretch, is meant for residents' day-to-day use, and to offer visitors a mosaic of experiences.

Saudi's 10 Year Vision
By 2030, new projects in Saudi Arabia aim, as a whole, to create one million new jobs as part of the kingdom's long-term vision for the development and growth of the state-of-the-art tourism industry.
Currently, there are new projects in Saudi Arabia underway worth USD 76 billion, all requiring infrastructure development across the hospitality and entertainment sectors, from hotels and resorts to movie theaters and theme parks. The recent heavyweight boxing match between Andy Ruiz and Anthony Joshua, the biggest sporting event held in Saudi Arabia, is symbolic of the country's new position among Gulf nations as a tourism center and signals the kingdom's accelerated development of additional recreational venues for new projects in Saudi Arabia.
Over the starting year of the new decade, Saudi Arabia will be able to host sport, music, and other cultural entertainment events that will draw attention the world over.
Neom – Megacity Development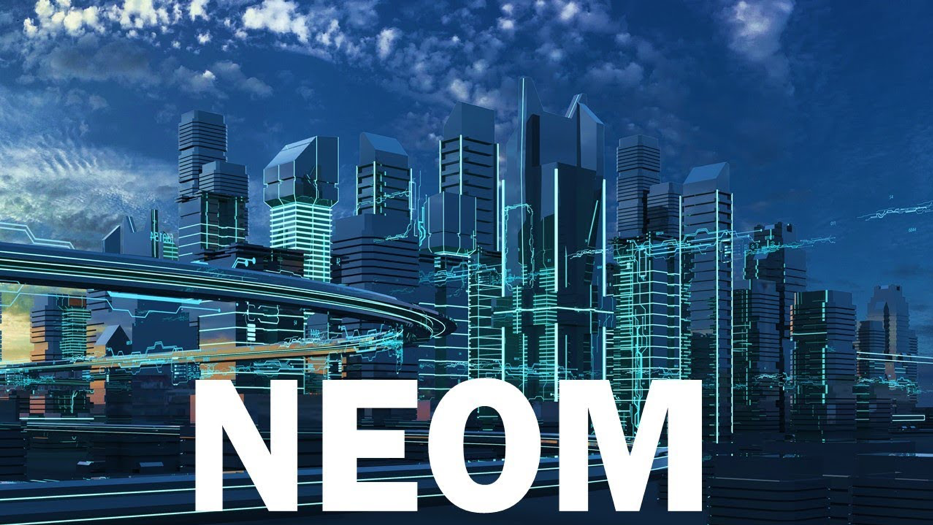 The NEOM project, the most ambitious of new projects in Saudi Arabia whose first phase of completion is slated for 2025, promises to offer numerous and lucrative construction opportunities.
NEOM is a megacity development planned for the Saudi northwestern province of Tabuk. With construction having just begun in 2019, and the expected completion of the residential bay area this year, there is much more in store for this futuristic project.
USD 500 billion investment project
With USD 500 billion worth of government investment to date, and requiring additional foreign investment, NEOM is Saudi Arabia's most inventive project yet – possibly unrivaled in the world – and while the first phase of completion is expected in five years, developers anticipate its construction and ongoing expansion stretching over 30 to 50 years.
As both a tech-adapted residential and tourist location, NEOM construction opportunities are plenty for transforming the arid location of 10,230 square miles along the Red Sea into a people-friendly destination.
Named after the Greek word "neo," which means new, and the first letter of the Arabic word for "future," NEOM is to be the country's tech center. In addition to innovative AI ideas for flying cars, robots driving the service sector, and artificial rain clouds, construction companies should take note of plans to build a Jurassic park equipped with life-size robotic dinosaurs, and a USD 8 billion entertainment complex, targeted at three times the size of Disney Land, including a luxury tourism strip.
Development of support-infrastructure
NEOM will be developed essentially from scratch, meaning the construction industry will be on the frontline of building it, and other new projects in Saudi Arabia, with the very infrastructure needed to make such megaprojects possible, including roads for the shipment of building materials, and the facilities for raw materials processing.
The construction industry will itself see development as it leverages the opportunities of new projects in Saudi Arabia, the advanced expertise of technical professionals such as engineers, architects, and designers to make the kingdom's new future possible.
Road and Railway Construction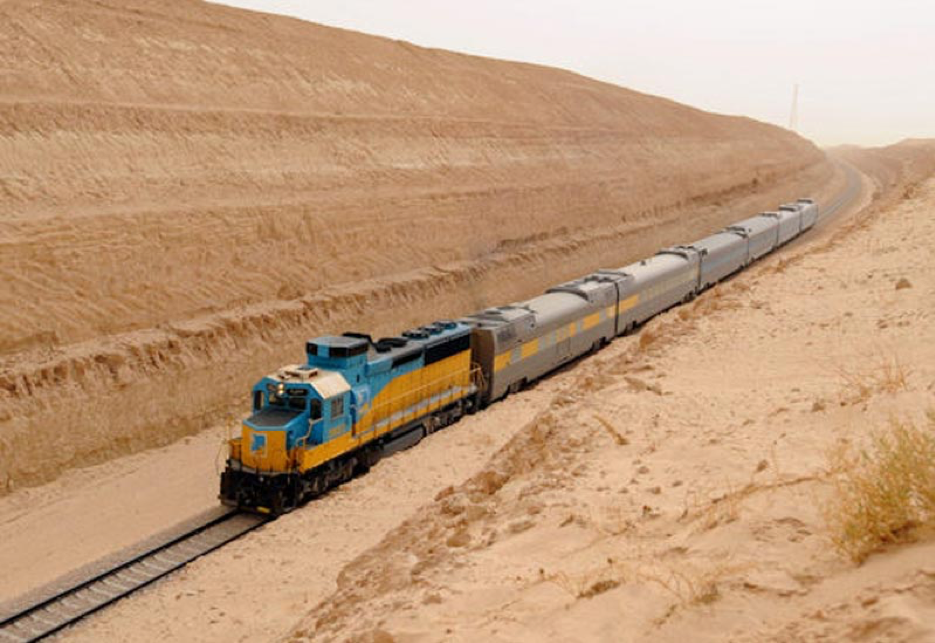 Scheduled for the end of 2020, another new project in Saudi Arabia includes the coastal and inland roads leading to the Red Sea Project – just one of many road construction projects slated for this year.
For the construction of this tourist area, the Red Sea Development Company will commission 77 km of road construction, including a 13 km stretch connecting the main road to the airport.
Two New Public-Private Railways
This year will also see the resumption of two public-private railway schemes contributing to another new project in Saudi Arabia. One will link Yanbu and Jeddah by way of the King Abdullah Port at 340 km in length and the other is a 40-km network linking the Riyadh-Dammam line to the North-South passenger rail.
Additional railway construction projects include the Saudi Landbridge of 950 km, all of which successfully underwent feasibility studies, followed by approved preliminary design stages earlier last year. These construction and track laying contracts are ready for awarding this year. Work will begin in 2021, with completion to take place over the next five to ten years.
Connectivity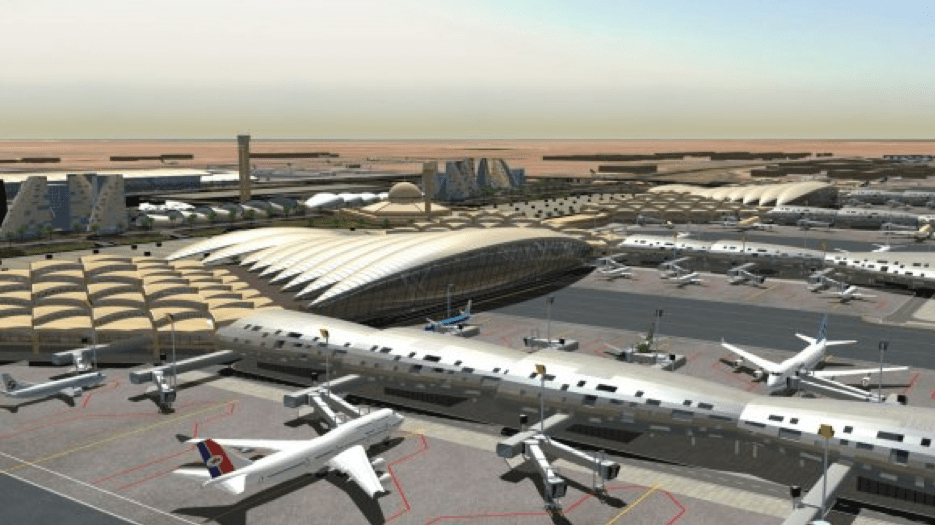 For a new tourism industry to grow and thrive, a steady influx of visitors is key, and here, again, the construction sector comes in as a key player for building new projects in Saudi Arabia.
The country is new on the global tourism map and in the process of opening its doors to new travelers. Drawing visitors to the region to partake in the success of new projects in Saudi Arabia means that a transport infrastructure needs to be in place and up-and-running efficiently, facilitating movement to and across the kingdom.
New Airports, New Terminals, and Upgrades
For this, a number of new terminals and modern upgrades are being built at existing airports across the country in anticipation of a spike in visitor traffic, as well as a brand-new airport for the city of Jazzan, a project worth over USD 660 million.  Alongside the need for pilots, technicians, airport operations, and customer service personnel, there is immense potential for the construction industry to develop new projects in Saudi Arabia through additional airports, and equipping them with world-class standard terminals, runways, and hangars.
Currently in progress is an airport dedicated entirely to Amaala, a nature-reserve, and luxury tourism spot to be developed on the Red Sea Coast. Claiming to be "better than the Maldives," this new project in Saudi Arabia targets the world's wealthiest clientele. It aims to be a wellness destination, while also providing beach, art, and cultural experiences to its high-end visitors.
New International airport
To access the area's coral reefs, mountain peaks, and white sands, an international airport is being constructed with contract offerings covering all aspects of airport design, including the building and maintenance of a 15,000-square meter terminal, and a 3.2-kilometer-long runway. Introductory operations for this new airport project in Saudi Arabia are set for December 2020 to work toward full-scale functionality by 2021. Such connectivity will bring more international travelers to the country, as well as to Amaala's 3,800 square kilometer tourist stretch, which will include over 2,500 hotel rooms.
Renewable Energy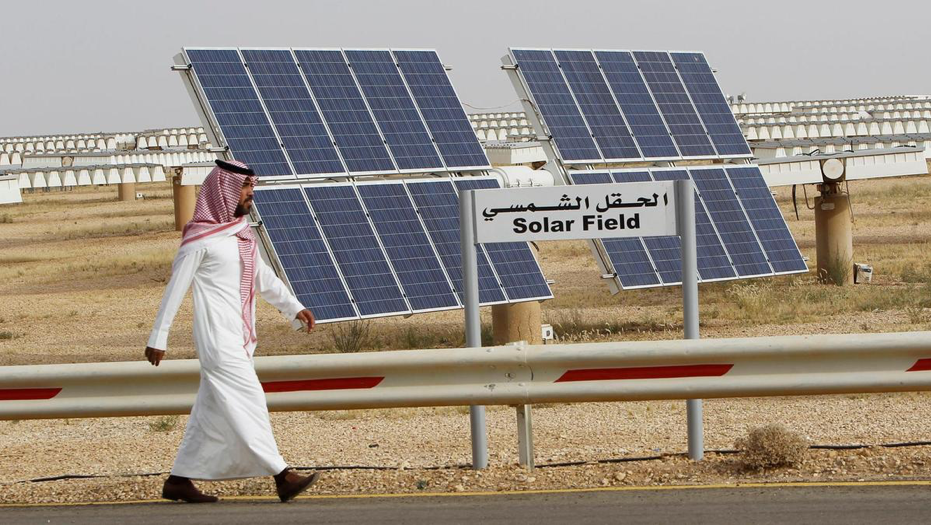 The construction of several new solar and renewable energy projects in Saudi Arabia is underway in the first quarter of 2020 as part of the country's National Renewable Energy Program.
These new solar energy projects in Saudi Arabia will see development across the Gulf country, and around Al-Rass, Riyadh, Wadi ad-Dawasir, Layla, Qurayyat, Jeddah, Medina, and Rahfa.
Alongside solar panel construction opportunities are other forms of renewable energy projects in the region, including wind power.
At the same time, the building of nuclear power plants is also under review with particular consideration for health and safety risks. International MOUs are underway for new projects in Saudi Arabia, and construction companies are bidding for nuclear plant building contracts while assessing appropriate locations and human and environmental impact.
Growth in the construction industry also means evolution in building methods and techniques in new projects in Saudi Arabia to meet the challenges of designing digitally linked cities across the kingdom. While the brick and mortar of construction modalities will largely remain as these are tried and tested methods with a history of reliable results, the rise of new techniques and materials means needed advances and increased efficiency in design.
Turning toward digital technologies
As techniques such as 3D printing and Artificial Intelligence take hold, new projects in Saudi Arabia offer fresh chances for leadership in construction innovation.
A strive towards sustainability
Another major opportunity for construction contractors in line with Saudi Arabia's environmental sustainability goals is a focus on the use of green materials for 2020. "Green concrete" is being used in the construction of new projects in Saudi Arabia, such as tourist sites, and uses recycled raw materials processed with low carbon footprint methods.
Such practices are in line with wider objectives of new projects in Saudi Arabia within the construction sector to power operations with renewable energy and reduce plastics usage.
As the building industry sees a boost with an increased number of new projects in Saudi Arabia, so will the construction materials supply sector, within which there is already much promise, signaling the agreement of additional contracts throughout the year to spearhead new projects.
Saudi Arabia's new Red Sea project has signed 700,000 cubic meters of concrete, and this is only a starting amount to be used to build housing for onsite workers. Additional amounts will be required throughout the year, to materialize the USD 3.2 billion in building contracts for new projects in Saudi Arabia with the Red Sea Development Company, and meet its 2022 completion goals, including 14 luxury hotels, comprising 3,000 rooms spread over five islands.
Expos and Exhibitions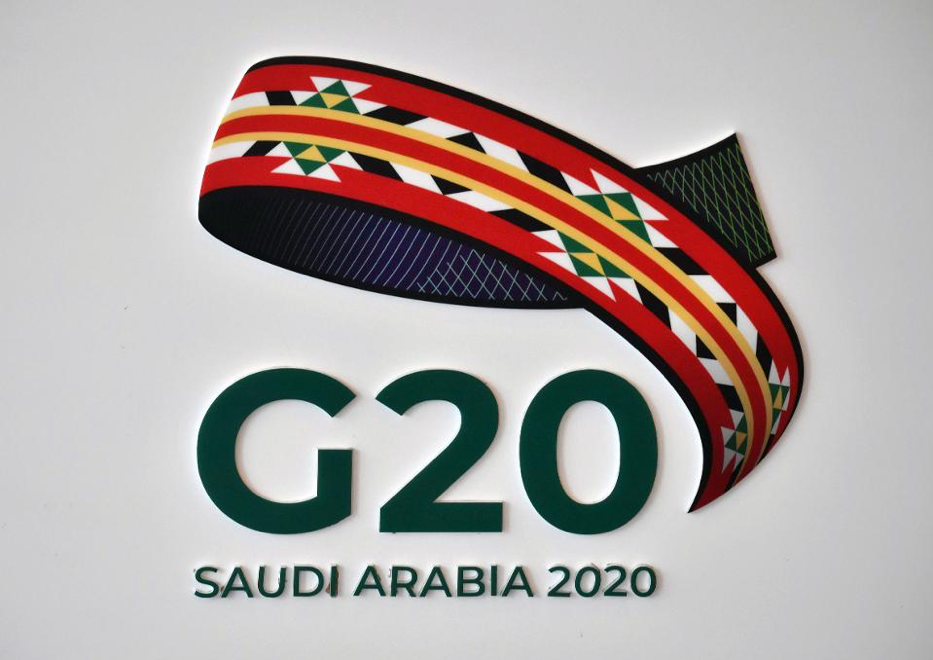 A promising indicator of the growth for new projects in Saudi Arabia in construction is the number of expositions and exhibitions scheduled across Riyadh and Jeddah.
These are prime spaces for developers, construction consultants and contractors, and building company owners alike, to acquire industry knowledge and expertise on advances in building methods and techniques, new and trending architectural and design styles, as well as energy-efficient building materials.
Events such as these also provide networking opportunities, where industry professionals interested in new projects in Saudi Arabia can attend topic-specific conferences, build partnerships, and learn how to strategize market growth within their respective business' marketing and operations.
These construction tradeshows are just some of the hundreds of events planned for the year for new projects in Saudi Arabia, all in the lead up to the country's biggest event of 2020, the G20 summit to be held in November, in Riyadh. Industry-specific events and those that touch on broader economic topics point to the advancement underway in the region, particularly sustainable development with the increased flow in trade and investment, and how to create the conditions for improved livelihoods for all.
To learn more about how Binex can help support you in the construction of the Kingdom's leading tourism projects, get in touch with us here.