Is it the Right Time
for Your Construction Business
to Embrace Digitalization.
The technological revolution promises a number of benefits for businesses, including time, cost, and efficiency savings. There are a number of new technologies available within the construction industry that could dramatically alter the way we do business.
Traditionally, the construction industry has been slower than most to embrace new technologies and innovation. But in the post-COVID world, has the time arrived where new technology can provide your business with a significant competitive advantage?
What's Inside: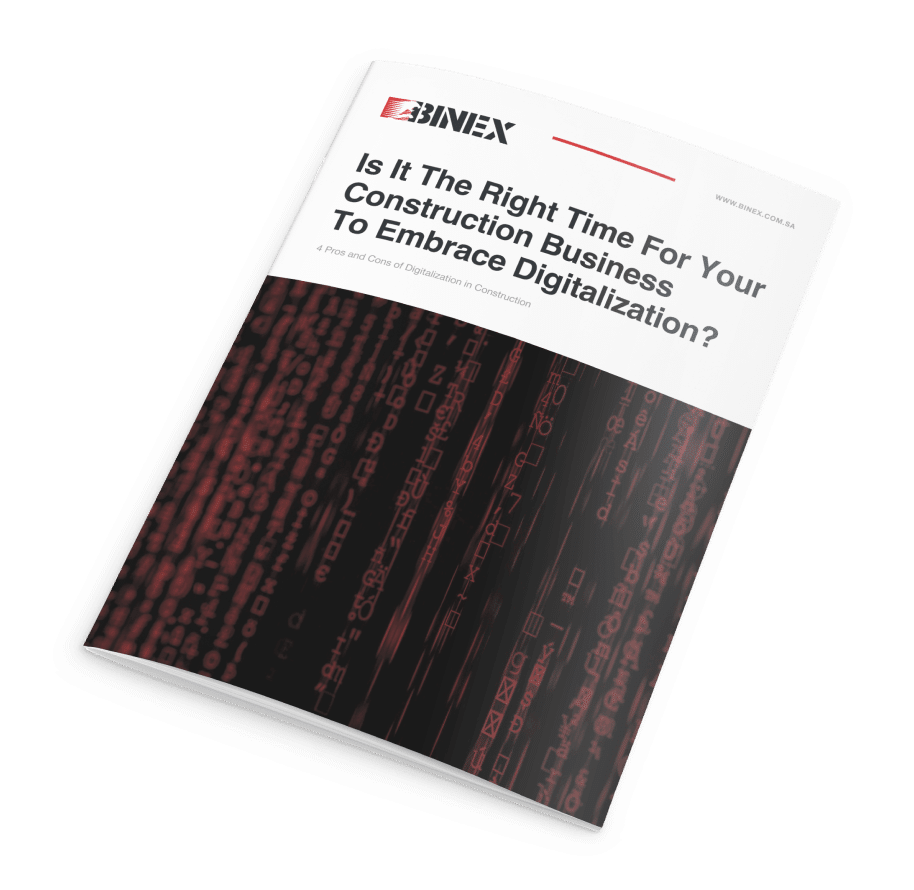 What's Inside:
How digitalization could alter the construction landscape
Advantages of digitalization resources
Disadvantages of digitalization resources